EDITOR'S CHOICE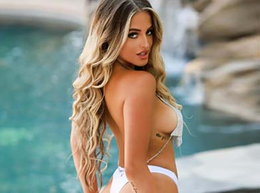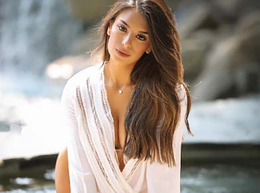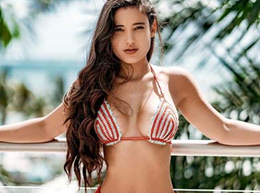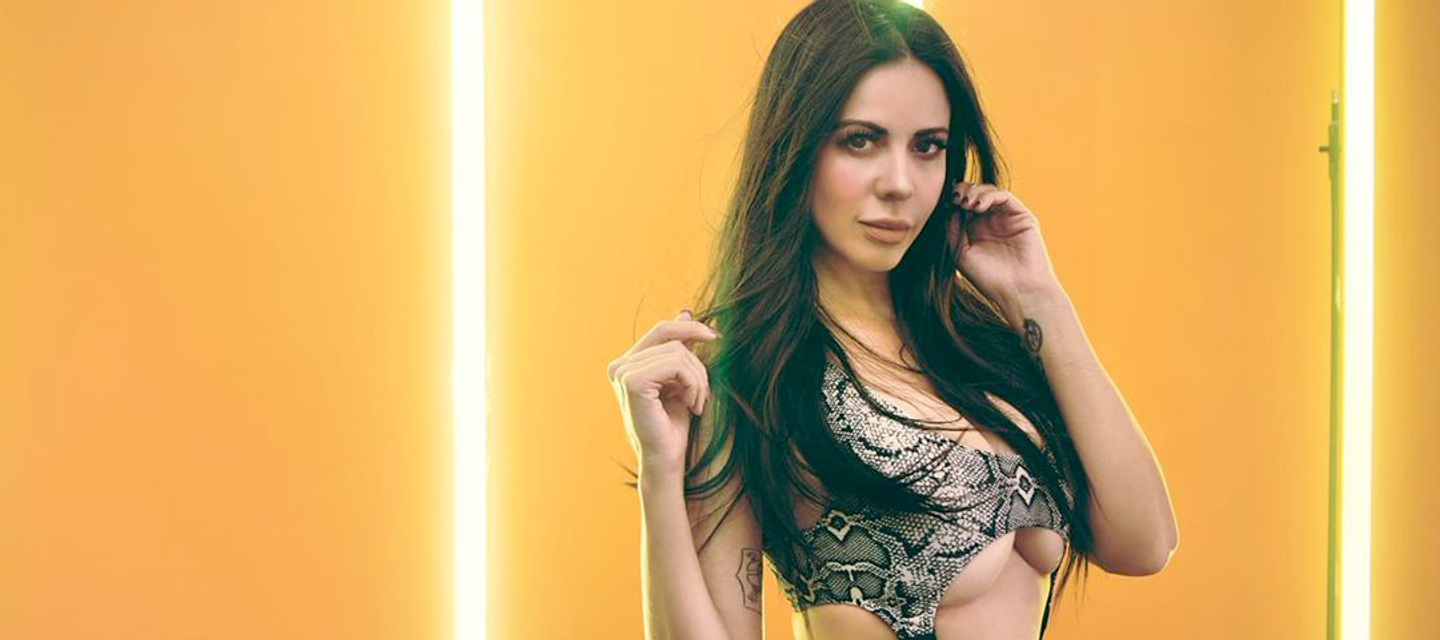 Top 10 Hot Mexican Girls To Follow On Instagram
Check out the sexiest Mexican girls to follow on Instagram!
Posted on 18 Jun, 2020
1593 Views
I need a Latin girl for...
Wanna having a quick suggestion which dating site suits your preferences best?
Dating
Marriage
Flirting
Not decided
Find a lady
Do you know who Ximena Navarrete is? If you do, we have nothing to tell you about hot Mexican babes – you have already seen one of them. Though Ximena was the second Mexican woman who won Miss Universe 2010, there are many other famous beauties from this country. Jessica Alba, Salma Hayek, Selena Gomez, Eva Longoria, and many, many others prove that Mexico has much to offer.
We all try to surround ourselves with beautiful things, both in real life and on the web. That is why we follow influencers. Yes, the quality of content matters, but sometimes all we need is beauty: beautiful pictures, beautiful girls, etc. We asked ourselves: "Who are the most beautiful Mexican Instagram models?" and could not find the right answer. We decided to find the hottest girls ourselves. It was a time-consuming process (as we said before, Mexico has much to offer when it comes to beauty). But we still believe that we could find the top 10 hottest girls to follow so that you can inspire to date a Mexican bride.
Jimena Sanchez
Meet another hot Mexican girl, Jimena Sanchez! She was born in 1982, in Mexico City, and was raised in Veracruz. Currently, she is considered one of the most famous Latina TV hosts, one of the most popular influencers, and, surprisingly, one of the girls who look almost like Kim Kardashian. Jimena is also a sports enthusiast and writer, and yes, she likes soccer and baseball (in particular, the good old New York Yankees). What can be sexier?
As for sexuality, Jimena Sanchez is a hot Mexican woman who became popular in part due to her looks. No, it is not only about similarities with Kim. Whatever people say, we think that Jimena is unique. Moreover, she is more natural than most Kardashians. Her curvy body looks real, her face looks real. And maybe, this is one of the reasons why almost 8 million people follow her.
Brenda Zambrano
Here we have one of the most talented Mexican Instagram models – Brenda Zambrano. She is a famous actress, model, entrepreneur, and of course, an Instagram influencer. Brenda was born in 1994, in Tamaulipas, Mexico. She has become a star in her native country due to appearing on a local show called "Acapulco Shore." But her popularity in other countries has nothing to do with television. In the rest of the world, she is famous due to her Instagram career and tons of beautiful photos, most of which are photos of her.
Currently, Brenda Zambrano has more than 4 million followers, and that makes her not only hot but also a rich and successful Mexican woman. She continues to build her modeling and acting career and work on her Insta image, and we could not but follow her.
Tracy Saenz
How sexy is Tracy Saenz? This girl is in "Playboy Mexico," and we do not think that there is another thing that could be more convincing. After all, there are a lot of sexy Mexican women. And only the hottest of the hottest ones can be found in this legendary magazine.
Tracy Saenz is one of the modern models who prefer not to focus on one activity. She also spends her time on Instagram, and this yields rich dividends. You will hardly find beautiful landscapes or photos of still life in her account. But if you want to see hot Mexican girls every single day, you should definitely follow Tracy. Just take a look at her pics – she deserves to be on your feed! Besides, this 25-year old hottie is recognized as one of the most famous people born on 11 Feb. 1995, and one of the most successful models who were born in Mexico.
Jessica Kylie
If you liked it when only super slim, almost anorexic models walked down the runway, just skip this page. But if you are a big fan of hot Mexican women with gorgeous curvy bodies, slim waists, beautiful faces, and long hair, you should definitely check out Jessica Kylie's Instagram. This blonde Latina is completely irresistible!
However, natural beauty is not the only Jessica's achievement. She is also a single mom who succeeded as a swimwear, fashion, cover model, and of course, as one of the most popular bloggers on Instagram. Though she was born and grew up in Houston, Texas, Jessica Kylie is of Latin descent, Mexican origin, to be exact. That is why we consider her a sexy Mexican and one of the hottest Latinas.
Erica Fernandez
This hot lady was born in Colombia, but became a star in Mexico, on Mexico's Fox Sports, to be exact. Yes, Erica Fernandez is one of the sexiest TV hosts ever. She used her popularity and her natural beauty to become a star on Instagram and succeed. Currently, this 34-year-old hottie has more than 1 million followers on her account.
Ms. Fernandez is also a big animal activist. For example, she sizzled the naked shoot to make her followers donate money to stray animals. By the way, Erica does it from time to time (this hottie just loves pets, and that is another reason to love her). So every one of her followers can enjoy the beautiful pics of a hot Mexican girl and also help animals!
Ana Paula Sáenz
This girl made social networks and video sharing platforms her place of work, and it is obvious that it was the right decision. Ana Paula Saenz was born and grew up in Mexico, in Morella, to be exact. This girl loves it when her body looks amazing. You only need to take one look at her Instagram page to understand that she visits the gym at least five times a week.
Regular exercise is natural for many hot Mexican babes. But Ana Paula Saenz made it her career, so we think her account is definitely worth checking out. Following her on Instagram makes sense not only for fitness enthusiasts but also for those who do not really care about workouts but just love really sexy Mexican women's bodies.
Alessia Pizarro
Alessia Pizarro, known as alessia_pg_ on Instagram, is an Internet star who became popular due to her gorgeous body. No, she is not one of the skinny/fat models who are naturally slim until they turn 30. Alessia was working hard on her incredibly fit body and she continues to do it every single day. Her dedication is fascinating. Just like the fact that she did not only build a beautiful body but also turned it into her main source of income, popularity, and, of course, new followers. If you like fit women's bodies, this sexy Mexican girl is definitely worth your time.
Bárbara Islas
This is not just a Mexican Instagram model. She is also a TV host, actress, and just beauty that makes men in Mexico and Western countries go crazy about her. Barbara Islas, a 29-year-old hot Mexican girl. She has always been dreaming of fame and career of an actress. This magnificent lady entered a TV school when she was a teen and soon became a radio host.
Then Barbara played the roles in famous soap operas, shows, worked as a TV host and interviewer.
As you can see, she can hardly be called another hot but empty Instagram star. Señorita Islas worked hard to get what she wanted, and she got the interesting life of her dreams. Fortunately, we can be a part of it by following this smart and sexy Mexican girl on social networks.
Erubey de Anda
Erubey de Anda was born and raised in Leon, Mexico. Currently, she is considered one of the most popular Mexican influencers on Instagram. It is expected that soon, the number of her followers will finally reach half a million people. You can find her music videos on YouTube, too. Erubey de Anda created her channel recently, just 3-4 years ago, but she quickly became popular due to her talent, and, of course, her exceptional looks.
Besides, if you are looking for a girl with a good sense of humor, this hot Mexican woman might be exactly what you need. Her Instagram account is not only about sexy photos (but you can find pretty many hot pics there, too) but also about the interesting content, so check it out!
Claudia Dassana
Do you want to see sexy Mexican girls on your feed regularly? If you do, we recommend you check out Claudia Dassana's Instagram account. This is one of the sexy Mexican girls who became famous on social networks. She has accounts on YouTube (over 600 thousand subscribers), Twitter (over 20 thousand subscribers), and, of course, Instagram (423 thousand followers).
Claudia Dassana is also famous as a vlogger and signer. The number of her followers on all networks and platforms is expected to grow, and it does not surprise us. This is a beautiful, talented, and sexy Mexican woman who does not forget to post the new content regularly.