EDITOR'S CHOICE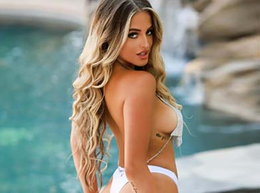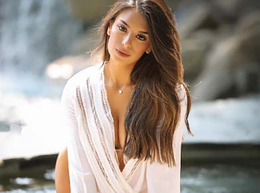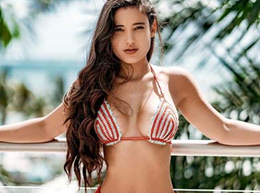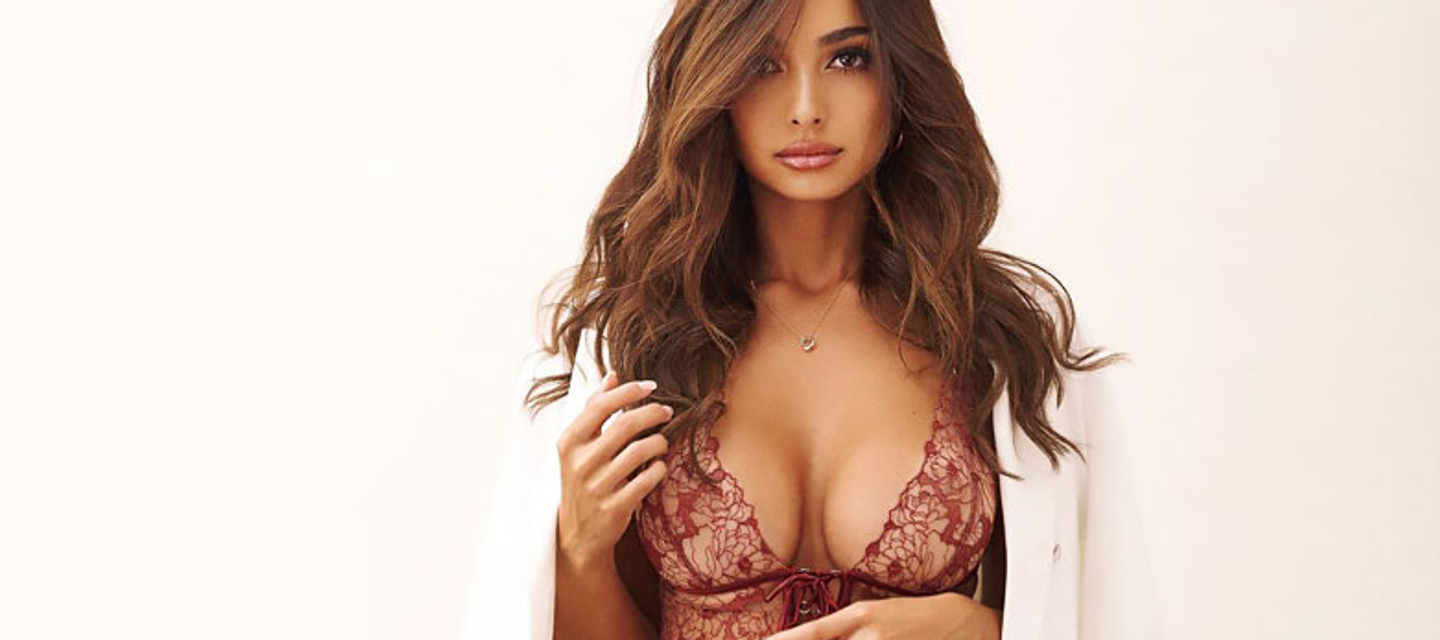 Latina Bikini Models — Possibly The Hottest Women In The World
Bikini models from Latin America — another chapter of your love story. We have selected TOP-10 sexy Latina bikini models on Instagram for you!
Posted on 2 Jul, 2021
1905 Views
You don't even need to search for Latina bikini models — we have covered everything! We will give you their Instagram profiles so that you could enjoy as many photos as you wish! Just sit back, relax, and enjoy the best time of your life!
Yaslen Clemente
Yaslen Clemente is straight up hot! Her body is rocking, and she is definitely one of the best Latina bikini models. On her Instagram page, you can find dozens of wonderful photos where Yaslen is not afraid of showing beautiful booty, legs, and other parts of her mesmerizing and fit body. Her entire Instagram page is devoted to showing her path to beauty and elegance. She is eager to share her knowledge and experience with her followers. Devoting many years to fitness and sport, she has been able to reach a physical state where she is extremely happy with both how she looks and feels, which is what Yaslen's main goal has been all these years.
Katherin Rojas
Katherin is a young and beautiful babe who has over 460 posts on her Instagram page. Having a body that can drive any man crazy, Katherin is a very successful Instagram and bikini model. She has gorgeous thighs and a thin waist, which creates a unique combination and makes any guy desire Katherin. Apart from being a hot babe, Katherin has worked with world's famous companies such as Rolex, Cadillac, and M16 Jewelry. She has also a huge supporter of charity organizations such as Paradise Challenge.
Bella Ramos
If you are looking for Latina ass models, Bella is just what you need to see! She has a beautiful and impressive booty for a girl of her age. She has just turned 21, and she enjoys and shares her life on Instagram. Being a bikini model, Bella works with many companies such as Boutinela, Sweet Sweat, etc., which means that you will see plenty of beautiful photos! Bella takes her body seriously — she is not just gifted with a gorgeous booty, she is a very sporty and fit person — you can find plenty of photos and stories with her taking care of her body!
Nicol Ramirez
Nicole is a sophisticated babe with a mesmerizing body. She is not just another girl with a huge ass — she is a piece of art. Her photos are elegant and charming, her smile is light and simple. She makes men see more than just a beautiful woman. However, being a Latina, Nicole has everything to drive guys crazy — long legs, wide thighs, nice bosoms, and a beautiful smile. Being a bikini model, more than half of Nicole's Instagram page is filled with photos that any man would consider excellent. She mainly works with @FashionNova — one of the largest global fashion brands in the world with almost 20 million followers on Instagram. So, you can be sure that Nicole is a professional and highly acclaimed model!
Theodora Moutinho
Theodora is one of the most popular Latina bikini models on Instagram, let alone among Latina women! With over 3.7 million followers, she knows what to offer to people! She is a young, gorgeous, and extremely sexy lady with an excellent body. She became a queen of seduction just 2 years ago and became popular rather quickly! She mainly posts videos from TikTok and photos from her life — she is not a professional model. She worked with such bikini companies as Swimsuits for All, Cocoship, and Andie. There is no point in denying — she looks hot! And, she has this naive and sweet expression, but she has nasty thoughts!
Gabriella Farias
We don't know that much about Gabriella. But we know that she has been a very popular bikini model — there are dozens of high-quality photos on her Instagram page. She worked with New York's most prestigious photographers — @undeground_nyc, @greengrasstunnel, and many others. Now, she owns her own lingerie production. Gabriella is a hot Brazilian model who has long legs, wide hips, and a doll-like face. Although she is not one of the big booty Latina models, it doesn't mean that you shouldn't visit her profile page and take a look at her photos — you will find plenty of things to enjoy!
Dani Torres
Dani is a sweet, innocent, and gorgeous girl with a doll-like face! She is from Spain but lives in Miami — the right place for such a beautiful and exotic woman! What makes Dani stand out from the rest of the mega Latina ass models is the fact that she is quite petite. In fact, she has a rather small booty. So, if you are looking for big booty Latina models, then Dani may not be ideal for you. However, she has dozens of beautiful photos in bikini and lingerie, so you still can enjoy high-quality content!
Donna
Dona is a joyful, sunny, and happy bikini model from Peru. She calls herself 'Thick & Sweet'! She is a perfect representation of what Latina swimsuit models should look like — radiant, happy, and hot! She has caramel skin, long dark hair, beautiful green eyes, and round and beautiful booty! There are plenty of photos to enjoy her booty, and Dona is not afraid or shy of expressing her beauty! You can see Dona traveling across the world and posting new images almost every day.
Alexandra
This dark-skinned girl for sure deserves all that attention — and her followers-count shows that Alexandra is very popular! As a model, she does everything she needs to make people happy. There are plenty of photos on her Instagram page where she wears different bikini and lingerie — you can enjoy dozens of posts. Her main business partner is Victoria's Secret — plenty of her posts show her beautiful body in the most delicate lingerie! Alexandra has dark skin, curly hair, wide hips, and excellent booty!
Barbara
Barbara may not be a typical Latina botty model but is from Brazil. She is a young and sweet girl who has a rocking body! Her thin waist, huge bosoms, and wide hips can drive any man crazy! She likes to wear different make-up and clothes to create unique and new characters. Barbara may not be as popular as other big booty Latina models, but it doesn't make her less attractive or hot! The majority of Barbara's photos are bikini pictures — you can see every curve and line of her beautiful body!
Conclusion
Hope you enjoyed this selection of beautiful and hot Latina bikini models! There are hundreds of other girls that can offer you hours of satisfaction!